Bmw 850
Motorcycles for sale
- 31 found
Motorcycles
1997 BMW R850R Factory Side Cases Throttlemeister Rear Rack Passenger Backrest Handguards Engine
(888) 527-7433
1 month ago
on Auto Trader
Factory Side Cases, Throttlemeister, Rear Rack, Passenger seat backrest, Handguards, Engine Guards
1 month ago
on PowerSports Network
1997 BMW R850R Heated Grips Engine Guards Tall Windscreen W/ Stock inc. Hiway Pegs BMW Factory Side
(888) 527-7433
1 month ago
on Auto Trader
nbspup for sale is a 1996 bmw r850r motorcycle. its a good overall and all around bike. runs good
1 month ago
on US Easy Ads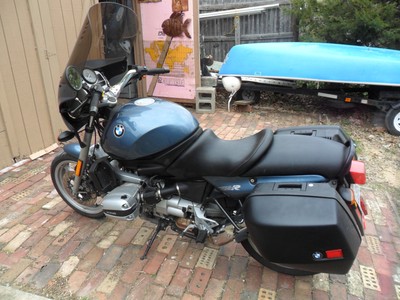 1997 r850r in excellant shape. new pilot tires, good batt, no abs, parabellun wind screen.
1 month ago
on ebay.com
1997 BMW R850R with approx 53,xxx miles. I bought it last summer to ride while I was having some
1 month ago
on SpreadMyAd
1996 BMW Motorcycle 850R. Fuel injected, New Odyssey Battery (Gel) only one year old with Charger
1 month ago
on Find Any Cycle
Here, for sale, is my nearly new 2012 BMW R1200gs. It has only 850 miles on it and it doesn't have
1 month ago
on Classified Ads
31 Results for used Bmw 850 for sale
Craigslist.org is no longer supported.