AT THE BMW DEALERSHIP.GREATE BIKE, I AM BUYING A TRUCK & USE THE BIKE AS DOWN PAYMENT.  FIRM ON THE
(734) 680-5027
1 month ago
on Classified Ads
. For those who believe less is more, here?s proof. Shedding extra pounds and passing on the extras the R 1150 R is 100% lean muscle. With timeless great looks and the feel of a classic ride, this stripped-down machine is all about getting the job done. Manufactured as a limited edition, it?…
1 month ago
on PowerSports Network
new BMW R 1200 GS fulfils the old dream of the ideal touring enduro: Superiority in every respect
(734) 542-8000
1 month ago
on Motorcycles for sale

2008 BMW K1200GT with accessories Road Pilot 3 tires Russell Day Long Seat and matching Pillion
(248) 321-8296
1 month ago
on ebayclassifieds.com
Pretty much brand new! Has been in the garage since September of 2012. Includes original 2 keys, manuals, and windshield. Has the remaining of the 3 year factory warranty. The metallic red was a special edition pain…
1 month ago
on Classified Ads

This bike is in outstanding condition! only 6436 miles, comes with both saddle bags and an additional top seat case.
2 weeks ago
on ebay.com

2014 BMW S1000R PREMIUM - LIKE NEW - LOW MILESBalance of BMW Factory 3yr/36,000 Mile Warranty Every
2 weeks ago
on ebay.com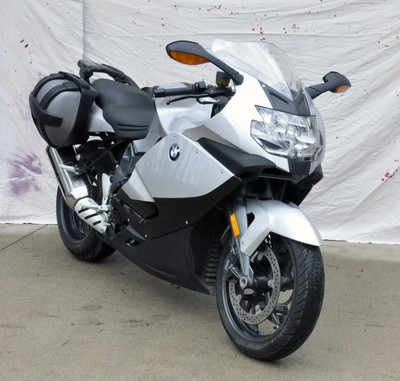 recent surgery, he will not be riding.*** 2012 BMW K1300s in excellent condition. It is my understanding
1 month ago
on ebay.com
9 Results for Bmw for sale in Ann Arbor MI