Flat Track
Motorcycles for sale
- 306 found
Motorcycles
1978 Honda 500. Big bore 543. Megacycle cam, Carillo rod, nineteen in. Goodyears, Rear disk set up not installed, 1st class glass. $2000 or credible offer. Call or text Bill
1 month ago
on Free Shopper Ads
Set of Hoosier T-10 tires on Douglas .190 rims. Only raced three times. Front hub pattern for Yamaha and rear for Honda. Will sell separate. Call or Text
1 month ago
on Find Any Cycle
rare Dirt Bike magazine called going in circles the whole thing is about flat track motorcycles, and
1 month ago
on FreeCycleShopper
vary rare. 1 of 300 made. 80 c.c. flat track bike,compleatley original,exept spair gas tank runs
1 month ago
on FreeCycleShopper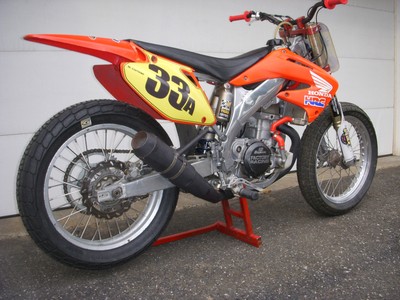 2004 HONDA CRF 450 Hamp Head, General Engineering Tapered Carb, Durelle Suspension with Ride Height adjuster, Web Cam, Remote start setup. Chaney peg/ brake setup, Jemco Pipe, Saddlemen seat, Comes with some spares.…
1 month ago
on ebay.com
Selling a SAM shineray flat track quad bike 250cc running condition iif intrested whatsapp me or
(084) 051-9482
1 month ago
on Motorcycle Classifieds
1975 XLH 1200cc engine in Cheney race frame. 1000cc engine stroked and bored to 1200cc. Trackmaster tank, Akront wheels.. Calls, text, or replies to ad OK
1 month ago
on FreeCycleShopper
trades??!! Honda Yamaha supermoto supermotard super moto motard track dirttrack flattrack handle bars
1 month ago
on FreeCycleShopper
306 Results for used Flat Track for sale
Craigslist.org is no longer supported.