Honda Cl90
Motorcycles for sale
- 12 found
Motorcycles
1968 Honda CL90 running just put new tires on it and a new battery and carburetor moving must sell
1 month ago
on Find Any Cycle
for sale 67 honda cl90 needs full restoration, motor does no turn over, has clean title in my name
1 month ago
on Find Any Cycle
This bike does not run currently. It is perfectly capable of running and I have all the components to make it do so that I will throw in with the sale. I bought it as a project and never got around to finishing it and now I need the money. Contact me (Luke) at…
1 month ago
on FreeCycleShopper

Up for sale is a all original 1968 Honda CL90 barn find. I bought it from the owner with intentions
1 month ago
on ebay.com
EVERYTHING WORKS, RUNS WELL, STREET LEGAL.LOCATED IN RENO.
1 month ago
on FreeCycleShopper
1969 Honda CL90. Straight out of the barn where it spent the last 30 yrs! Only 4672mis. Needs a
1 month ago
on Find Any Cycle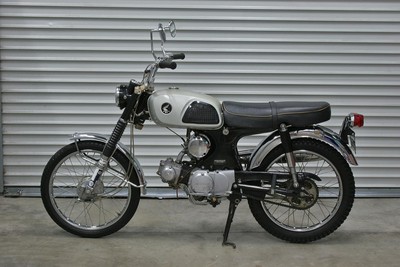 Up for sale is a 1967 HONDA CL90 with 2809 ORIGINAL MILES. This motorcycle was purchased by an
2 weeks ago
on ebay.com
1968 Honda CL90---- for more information and access to pics, click on the POSTED link below "Autos
1 month ago
on Get newer used cars here
12 Results for used Honda Cl90 for sale
Craigslist.org is no longer supported.