13700 Stemmons Freeway Suite 150 2008 Suzuki V-Strom DL1000 Mileage: 34966 Exterior Color
1 month ago
on Find Any Cycle
Two Brothers Stainless Mufflers, Hand Guards and Trunk. Big Time FUN FACTOR !! The V-Strom 1000 is
1 month ago
on PowerSports Network
, so every weekend you'll be looking for a new adventure. With the 2005 Suzuki V-Strom 1000, the
(972) 686-8000
1 month ago
on bikes
available. With the Suzuki V-Strom 1000, the sport-adventure is yours for the taking.
(817) 285-9999
1 month ago
on bikes
2012 SUZUKI V-STROM DL1000 ADVENTURE - 648 miS!! - SUPER CLEAN, This 2012 VOLT-Strom has a crazy
1 month ago
on Find Any Cycle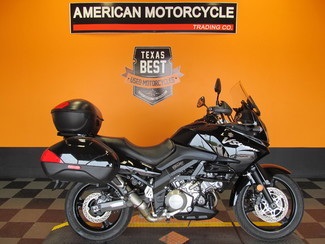 Payment Types:Wire Transfers, Cashier's Checks, Personal Checks, Cash in PersonFees:All buyers will be charged a $125 documentary fee. This helps us with costs associated with title and bank paperwork and while it i…
2 weeks ago
on ebay.com
6 Results for used Suzuki V Strom 1000 for sale in Dallas TX
Craigslist.org is no longer supported.