1949 Panhead
Motorcycles for sale
- 31 found
Motorcycles
Paughco Frame and Springer front end, Dogbone Risers, Stroked motor, Electronic Ignition (12 v), HD four Spd, Must see in person
1 week ago
on PowerSports Network
This motorcycle has been completely refurbished. Everything on the motorcycle has been rebuilt, repaired, replaced or refurbished with the exception of the tank fuel valve and original seat (has small tear, approx. …
3 weeks ago
on WHLT Classifieds
replaced with a green panhead front fender. Fuel tanks now have a black top, similar to OEM 57 paint. Be
1 week ago
on ebay.com
Very clean, great running 1949 Panhead. Complety rebuilt with S&S internals. This bike has stock
1 month ago
on FreeCycleShopper
1949 , H.D. PANHEAD CUSTOM CHOPPER, $18,000.00 OBO CALLS ONLY
1 month ago
on FreeCycleShopper
This is a unrestored bike that has original paint on the tanks,rear fender,dash cover. Restored linkert carburator and the bike is mostly original. The front fender is the 1 year fender without the rivets and it has…
1 month ago
on Find Any Cycle
1949 Harley Davidson FL 74ci Panhead Hydra-Glide . 1949 Panhead- FL model- 1200cc- 74ci- Motor
1 month ago
on Motorcycle Classifieds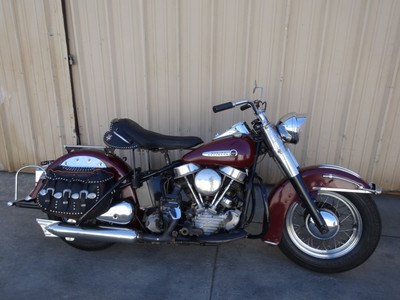 1949 Panhead Hydraglide nice original paint example. Machine is Burgundy with the rare optional
1 month ago
on ebay.com
31 Results for used 1949 Panhead for sale
Craigslist.org is no longer supported.