Three Wheel
Motorcycles for sale
- 2,706 found
Motorcycles
2013 Three Wheeled Daix 50cc Motor Scooter, has 183 miles EXCELLENT CONDITION ONLY RIDDEN TWICE
(269) 223-9992
1 month ago
on Classified Ads
!!!THIS IS 1 SCOOTER LIKE NO OTHER IN PHILADELPHIA!!! Its the only 1 left near Philly! If you wanna ride with style and fuel efficiency, this is your bike! [STREETLEGAL] $999 You Only Need Your Car License To Ri…
1 month ago
on FreeCycleShopper
2 cyl cushman. Needs restoration. Can be driven around yard. I don't use it anymore. There are no doors, needs exhaust gaskett and brake fluid leaks from somewhere. Needs restoration. These are just some of the problems. I think $750.00 is a fair price. Needs restoration. calls only to Does not dump.…
1 month ago
on FreeCycleShopper
Three wheeled motorized chair. In terrific condition with newer batteries. Call Mark.
1 month ago
on Find Any Cycle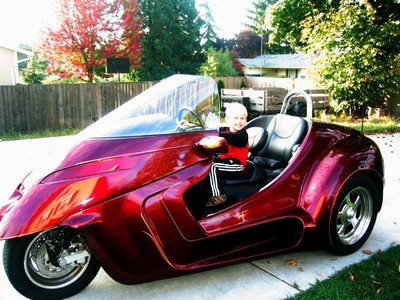 2.3 liter Ford, 150 HP, 155 lbs torque, 5 speed automatic, air lift suspension, 7 cu ft trunk, trailer hitch, AC & heat, adjustable pedals, cruise control, FM cd radio with remote. Extras include factory full cover.…
1 month ago
on ebay.com
PRICE REDUCED. Beautiful 2011 Can-Am Spyder RT LTD 3 wheel motorcycle. 17446 adult driven miles
2 days ago
on ebay.com
three wheel bicycle brand new must sell will take 375.00 or fair offer. Call ken @
1 month ago
on Find Any Cycle
Payment Types:Wire Transfers, Cashier's Checks, Personal Checks, Cash in PersonFees:All buyers will be charged a $125 documentary fee. This helps us with costs associated with title and bank paperwork and while it i…
2 weeks ago
on ebay.com
2,706 Results for used Three Wheel for sale
Craigslist.org is no longer supported.